Virtual Education Partnership
and Curricular Kit (VE-PACK)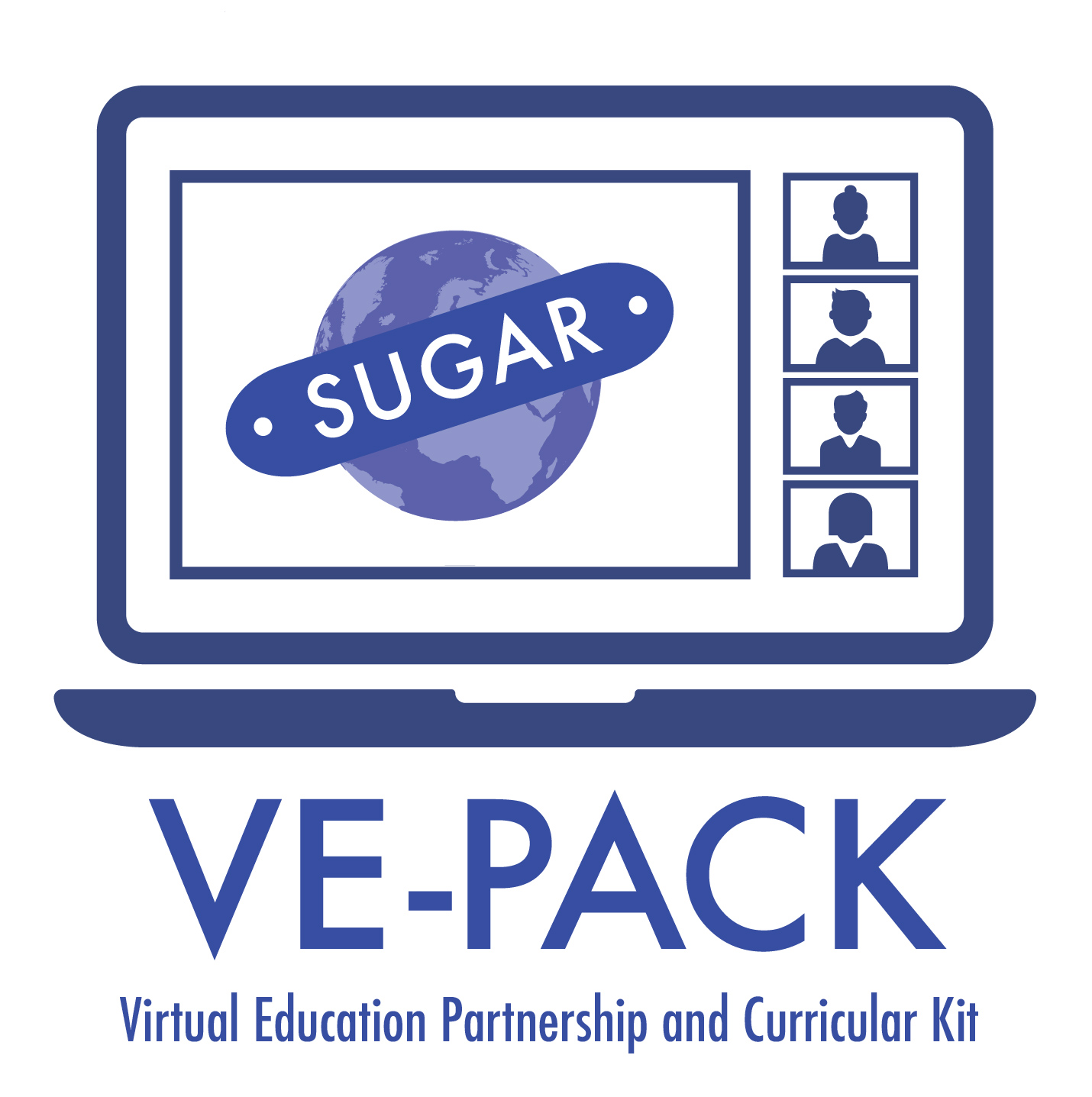 Reworking Global Health Education for the Virtual World - The Best of SUGARPREP and Beyond
The SUGARPREP modules have been successfully implemented with trainees in a variety of educational settings all over the world. Recently, with many of our global health on-site learning coming to a halt, global health educators have needed to find ways to engage learners remotely.
With the newest Virtual Education Partnership and Curricular Kit (VE-PACK), we have mined through the existing SUGARPREP content (including the SUGAR Sim Cases, PEARL procedural training, S-PACK's boot camp activities, I-PACK's immigration content, and GOALS' individualized learning approach) to highlight the educational offerings best suited for individual or group virtual learning or aggregated into a larger virtual global health education elective.
The VE-PACK primer is geared towards global health (GH) educators interested in virtual GH education activities and has 3 modules:
SUGAR - we reference the existing SUGARPREP materials and outline the cases that can be held virtually and provide guidance for their implementation,
SUGAR Free - how to implement innovative virtual GH education activities (GH electives, conferences, career day), and
Beyond SUGAR - virtual clinical collaborations.
The introduction section provides tips on the different virtual platforms and bilingual considerations. The appendix section is a repository of helpful educator resources (i.e. Zoom job aid, planning toolkit, guidance for writing learning objectives, and sample surveys and evaluations) to make this a one-stop shop for all your planning needs. We provide guidance for virtual implementation and collaboration but feel free to modify and use any of these resources for your GH educational activities!
Please share this website rather than the PDF if you find VE-PACK helpful. Your feedback for VE-PACK is also welcome!
Have an idea that could augment the VE-PACK curriculum? Contact us here: ideas@sugarprep.org.
Download VE-PACK Curriculum
In order to maintain quality and provide activity updates as well as new activities as they become available, we require an active email address and institutional affiliation to download the entire VE-PACK curriculum.